Contemporary Arts Center Sunday 10
3 pm
With special guest, Director Baff Akoto
Football Fables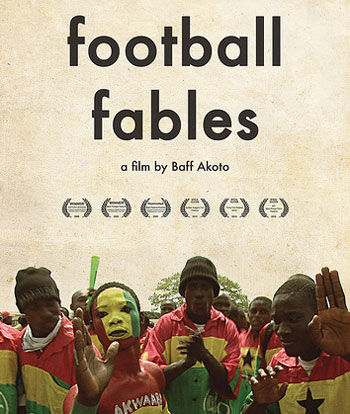 African football has a higher profile and more global stars than at any other time in history.
But what does it takes to make the transition from a rural African field to a top European football club?
If he's good enough, how does a young African come to the attention of Real Madrid or Manchester United?
Football Fables, is a unique documentary – providing unprecedented insight into the inner workings of African football migration.
This film unfolds through the eyes of Francis, a talented teenager on the brink of a dream transfer,
His talent is undoubted, his desire immeasurable, but will that be enough to secure his future?
Francis' journey sheds light on the relationships between talented young players, agents, managers and bureaucrats.
A combination which (in spite of itself) manages to produce some of the best players in the world.