Jazz & Heritage Foundation Saturday 9
4 pm
Salon littéraire et artistique III
Mixed-media works and gallery presentation
by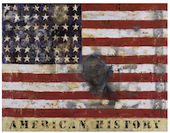 E Paul Julien
5:30 pm
Treme Brass Band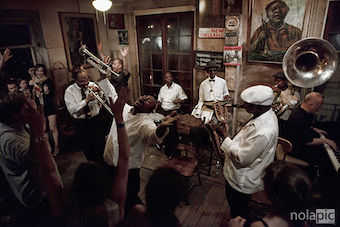 Fredy Omar con su banda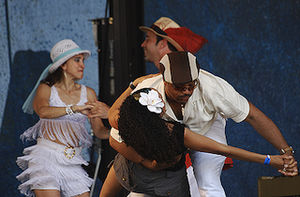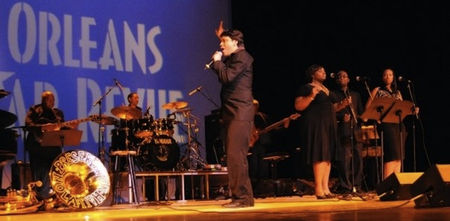 8 pm
With special guest, Director Jorge Luis Sánchez
"El Benny"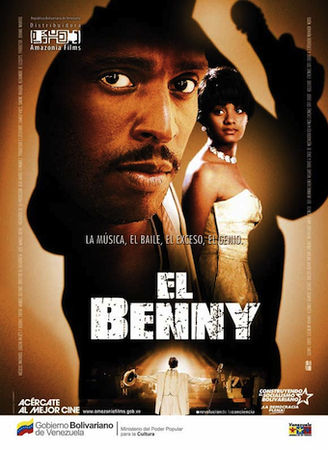 Based on the life of Benny Moré, the film concentrates on a period in the early 1950s when
Moré leaves the orchestra of Duany and starts his own 'Banda Gigante'.
In flashback we learn of his success in Mexico. Moré is caught in the events connected to Batista's coup in Cuba.
Also, he tours Venezuela, where he suffers the machinations of a vengeful businessman.
After collapsing and being hospitalised, Moré swears off alcohol.
Some years later, he encounters his old band-mate Monchy, fallen on hard times. eative
partner Heidi Rodewald), narrated and overseen by Stew
.
"Midnight Shrimp Boil" with ginger beer - 9:30 pm


In 1970, the Foundation was set up to be the nonprofit owner of the New Orleans Jazz & Heritage Festival – Jazz Fest (http://www.nojazzfest.com) – with a mission to sow the seeds of our unique culture for generations to come.

In the early days, the festival wasn't the world-famous event that it is today – one that attracts hundreds of thousands of visitors to New Orleans and pumps $300 million a year into the local economy. No, it is often said that at the first Jazz Fest there were more performers onstage than people in the audience.

But the founders believed that Jazz Fest would one day grow into a major success. Everyone involved wanted to make sure that the festival's proceeds would be redistributed into the local community.

So the Foundation, a 501©(3) nonprofit organization, was established with a distinguished board of directors and a full-time staff. It's mission:

"To promote, preserve, perpetuate and encourage the music, arts, culture and heritage of communities in Louisiana through festivals, programs and other cultural, educational, civic and economic activities."

To that end, the Foundation has developed numerous programs and assets. Click here to learn more about them, and here to contribute to the Foundation's efforts.

http://www.jazzandheritage.org/