Mississippi River 9th Ward Film Festival
Open Air Facing the Mississippi
Saturday October 17
Time 6 - 11pm
Venue: Doullut Steamboat Pilot House
400 Egania Street - New Orleans, LA 70117
On October 17, 2009 the New Orléans Afrikan Film and Arts Festival will host a special event for friends of the Mississippi River 9th Ward Film Festival.
We will screen Karmen Geï (2001), the award-winning film of NOAFEST Co-President Joseph Gaï Ramaka.
An adaptation of Bizet's opera Carmen set in contemporary Senegal, Karmen Geï has been screened and won awards at festivals around the world, including the Cannes Festival in 2001 and in 2002 at the Pan African Film and Arts Festival (Los Angeles) where it received the Best Feature Award.
"Mr. Ramaka keeps music bubbling through the text . . .
music becomes an organic part of the way the characters lead their lives, instead of having them break meaninglessly into song.
The wonderful soundtrack . . . has a come-hither fire . . ." (Elvis Mitchell, New York Times).
The screening will take place on the grounds of the historic Doullut Steamboat Pilot House in the lower 9th Ward
and will be preceded by a reception and performances, featuring Kora Konnection,
with Morikeba Kouyate, griot, kora master, and electrifying performer;
Tim Green, internationally acclaimed jazz musician and master of the tenor saxophone;
James Singleton, acoustic bassist and composer extraordinaire;
Jeff Klein, passionate, seasoned percussionist and composer;
and the outstanding Nkafu African dance troupe featuring Mariama Curry.
The October 17 screening will inaugurate the annual Mississippi River 9th Ward Film Festival.
On October 1-3 and October 8-10, 2010, we will bring together celebrated films and cinematic traditions from around the world,
including those of Africa, the Caribbean, Latin America, Europe, Asia, and the U.S.
We will screen approximately twenty films over two weekends with filmmakers in attendance.
These open air screenings will be held on the banks of the Mississippi River in the lower 9th Ward.
Feature films by guest filmmakers will be preceded by music and dance performances
and also by screenings of films of local interest or made by local filmmakers.
We will host a photography exhibit in which residents of the 9th Ward share photos
on their lives, homes, and neighborhoods before and after Hurricane Katrina,
and we will sponsor a colloquium on the theme of communities and renewal.
Please contribute to this initiative! We need you!
Your ideas, your hard work, funds or whatever you can do to support us!
Go to our website and click on "volunteer" or "how you can help."
Friends who contribute $30 or more will be invited to the inaugural event on October 17, 2009.
Seating is limited to 200 places. Come join us!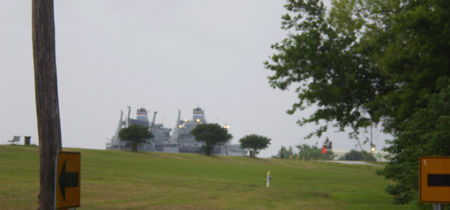 Mississippi River 9th Ward Film Festival
INAUGURAL EVENT
The Doullut Steamboat Pilot House
400 Egania Street
New Orleans, Louisiana 70117
6:00 pm
Reception
****
Performances:
Kora Konnection
Morikeba Kouyate
kora
Tim Green
tenor saxophone
James Singleton
bass
Jeff Klein
percussion
Mariama Curry & Nkafu African Dance Company
****
Karmen Geï (2001)
Joseph Gaï Ramaka
director
For more information
Chris Corcoran
504-899-4382 - noafest@neworleansafrikanfilmfest.org