September 15, 2008
Gustav
Hit the Road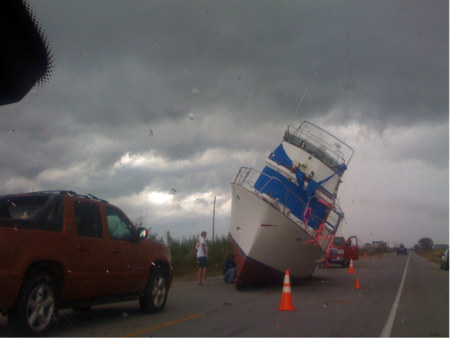 We're back !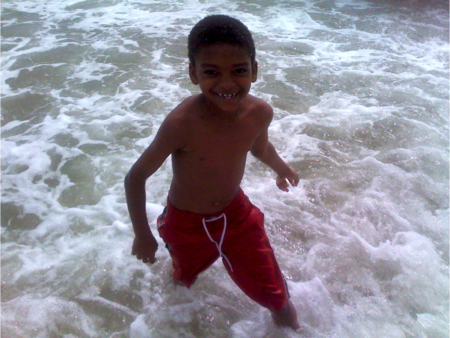 Open Your Eyes !
At The Prytania
Thursday October 2
7pm
Dear Friend of NOAFEST,
The screening of two exceptional films, Lovinsa Kavuma's Rape for Who I Am and Louise Hogarth's Angels in the Dust, will be held on October 2 at The Prytania in the presence of the filmmakers. The screening will be preceded by a performance of Molto, a chamber orchestra led by Jean Montès, and followed by a brief reception. On October 3 at The Porch/7th Ward Neighborhood Center, we will hold another screening, including Kavuma's Kintu.

If you received an invitation for the canceled screening of September 4, it will be good for October 2, as will this message.

See you at The Prytania!
Joseph Gaye Ramaka
Festival Director
New Orléans Afrikan Film and Arts Festival
For more information
call Nola at 504-202-6459 or emailnoafest@neworleansafrikanfilmfest.org

Thursday October 2
At The Prytania
5339 Prytania, New Orleans, LA 70115
http://www.theprytania.com/
7 PM
Opening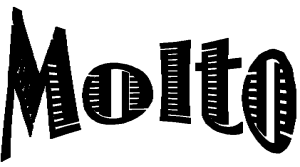 Director Dr. Jean Montès
Screning
Two New Orleans Premieres with the Directors
Rape for Who I Am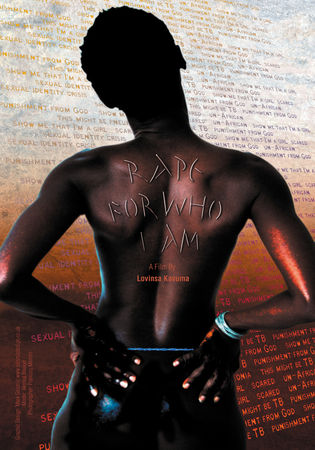 Directed by Lovinsa Kavuma
I love the women in my film. I can sit in front of them for hours listening, watching and learning. I have enjoyed making this documentary because of the passion, life, and honesty of the characters.
I went to make a film about the rape of lesbians. To a degree I expected to discover victims. What I found were women who had had enough of being brutalised. They campaigned against hate crimes, were unapologetic about their identity, fought for their rights and refused to let Africa make them feel ashamed of their sexuality. As a collective, they were making their presence in South Africa felt. The women of this film blow away all preconceived ideas I had about homosexuality in Africa.
I thought it was a tabooed topic until I met the South Africans.
I arrived in Johannesburg a couple of weeks before Pride. During this period, the organisation for black lesbians arranged workshops, plays, events, seminars for the lesbian community. It was the perfect timing, operating in a private, safe, relaxed, community space/ environment. I was able to mingle and create great friendships. There are times I felt like a voyeur, the girls knew it and they let me be. -L.Kavuma -
Angels in the Dust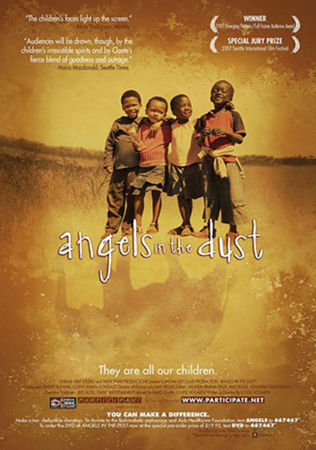 Directed by Louise Hogarth
From the executive producers of An Inconvenient Truth, Angels in the Dust is the inspiring story of Marion Cloete, a university-trained therapist who, with her family, walked away from a privileged life in a wealthy Johannesburg suburb to establish Botshabelo, an extraordinary village and school that provides shelter, food and education to more than 550 South African children. The story of Marion and the orphans she cares for is illustrated in the saga of the orphaned elephants of the Pilanesberg National Park in South Africa. Culling -- the longtime practice of killing adult elephants -- to control herd size tore apart the complex social fabric of elephant families. The stories of the orphaned children are paralleled with the re-parented elephants of Pilanesberg.
This powerful documentary celebrates how children who are surrounded by death and tragedy can be instilled with strength and hope for a better tomorrow. Winner of numerous awards, including the 2007 Emerging Pictures/Full Frame Audience Award, the Seattle International Film Festival 2007 Special Jury Prize for Best Documentary, and the 2008 VARA Audience Award at Amnesty International, Amsterdam.
A reception, generously offered by Whole Foods, will follow
Entry is free, but seating is limited
To make a reservation, call Nola at 504-202-6459
or email noafest@neworleansafrikanfilmfest.org
An Open Air Screening with the Directors
Friday October 3
At the Porch and the 7th Ward Neighborhood Center
1943 Pauger St - New Orleans, LA 70116
Corner of Urquhart (between St. Claude and N. Claiborne)
http://ny2no.net/theporch
8 PM
Kintu
Director Lovinsa Kavuma
2003 - docudrama - 10 mins.
This short docu-drama is a visually poetic journey into the ancient art form of bark cloth making in Uganda. Kintu has garnered awards at international film festivals.
Angels in the Dust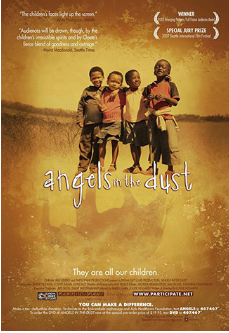 Directed by Louise Hogarth
2007 – Documentary – 95 mins
Louise Hogarth records the humanitarian gesture of a South African family who commit their energy and resources to offer orphans in South Africa a chance of survival and hope.
Bring a blanket and snacks